Heat treatment
Heat treatment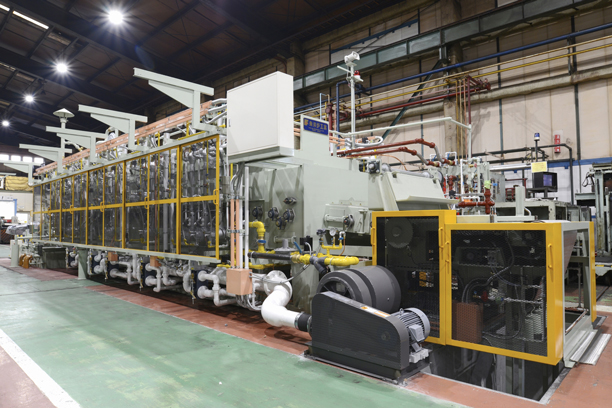 Hardening and tempering
Hardening is a treatment to increase hardness and strength of steel. Steel is heated until austenitized, then cooled rapidly (or quenched) in water, oil, or gas. Hardening makes steel drastically harder, but lowers toughness. Tempering equilibrates the steel for hardness and toughness that are ideal for intended use.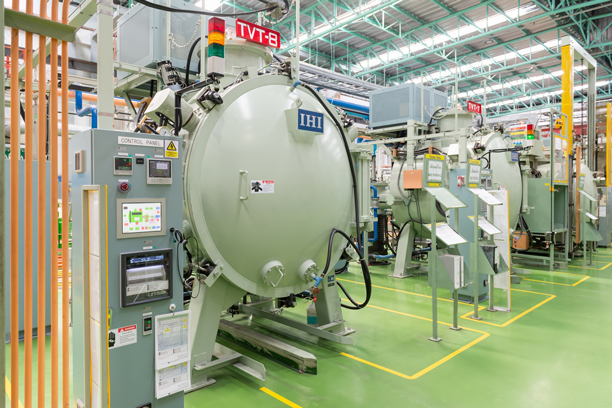 Vacuum heat treatment
This treatment maintains high luminance with little surface deterioration of the treated material, and can be used for metallic molds and various metal components. Moreover, we offer combined treatment with ion nitriding or ion plating (PVD); this is the strength of our company that owns comprehensive heat treatment technology and abundant facilities.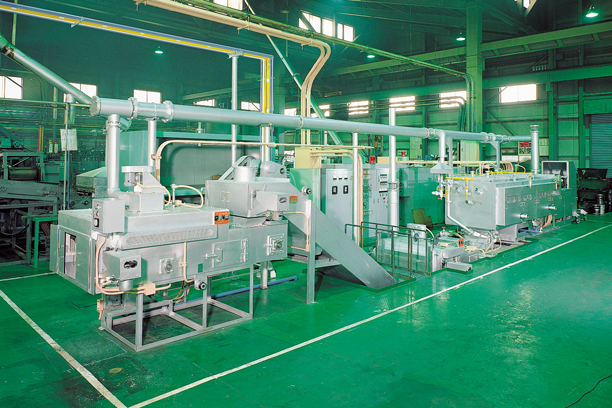 Austempering
Austempering is an isothermal heat treatment, ideal for small components such as springs, clips and retainers. Compared with normal hardening and tempering, there are many positive characteristics such as significantly higher improvement of toughness and durability, and less contortion due to hardening. It is expected to greatly improve the quality of mechanical components for automobiles, office automation equipment, etc., which are continuously becoming lighter, thinner, shorter and smaller.
Surface hardening treatment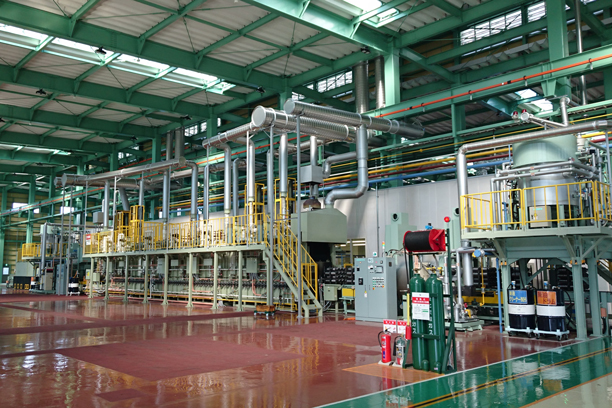 Carburizing
In this treatment, the processed metal (especially low-carbon steel) absorbs carbon so that its surface is hardened. This results in a product with a hard surface and high resistance to abrasion, while the inside is soft and ductile.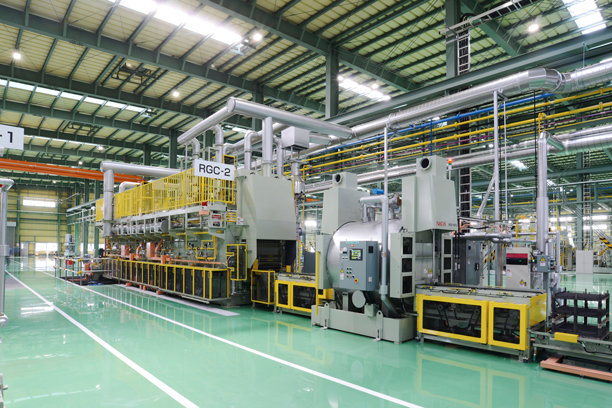 Carbonitriding
Carbonitriding is a method of carburizing where the metal absorbs nitrogen simultaneously with carbon, and then the surface is hardened. In general, this treatment is conducted using the same facilities as gas nitriding.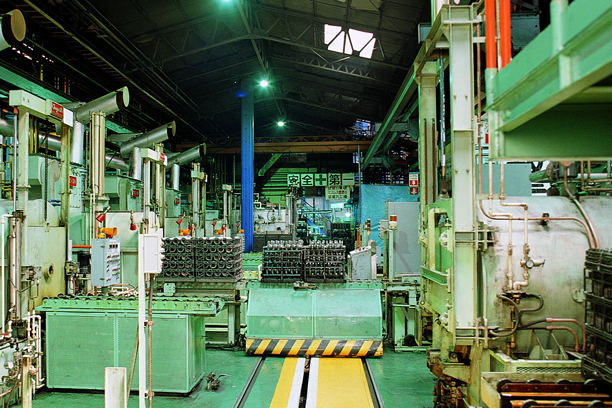 Gas soft-nitriding
Gas soft-nitriding is used to modify surfaces of thin parts used in automobiles, hydraulic equipment, electronic equipment, etc. Using gas from generators as well as nitrogen gas and ammonia gas, gas soft-nitriding adds nitrogen and carbon to the surface of materials. Ideal when requiring resistance to abrasion, fatigue and corrosion (resistance to corrosion is equivalent to the level from galvanizing to chrome plating).
Thin film forming process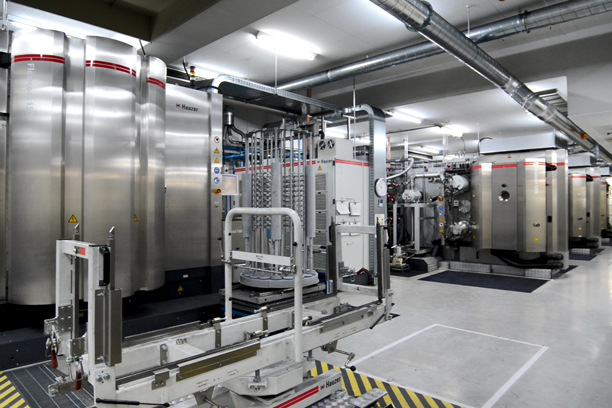 DLC coating (S-DLC, Me-DLC,C-DLC)
DLC stands for Diamond-Like Carbon, and this coating provides high tribological property. We develop and provide various coating films according to the needs of our customers.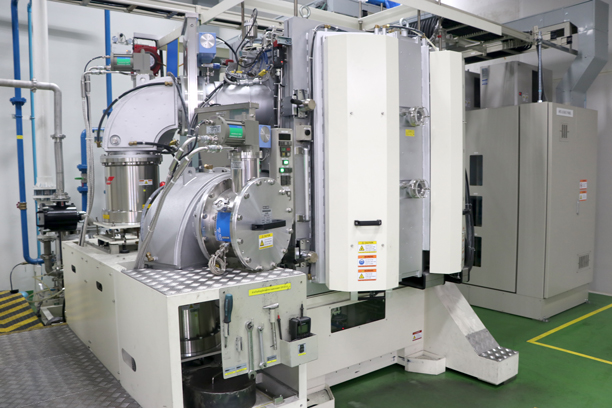 PVD coating (chrome type)
PVD coating (Physical Vapor Deposition) is roughly classified into chromium and titanium. A coating film containing chromium as the main element produces excellent sliding properties in oil,and has high hardness and heat resistance by adding other elements.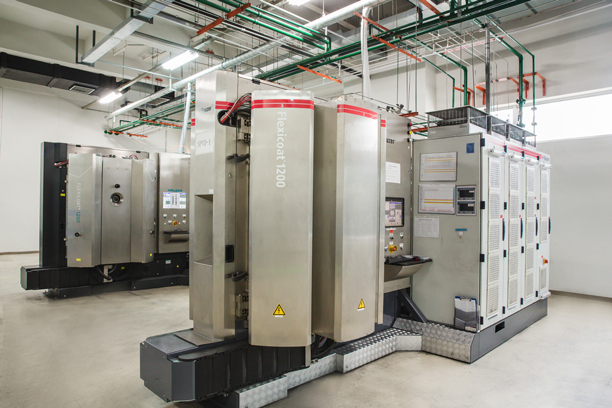 PVD coating (titanium type)
PVD coating (Physical Vapor Deposition) is roughly classified into chromium and titanium.Coating films containing titanium as the main element have excellent heat resistance and high hardness, and the addition of other elements extends the characteristics further.